Laptop Gets its first set of stickers
After a friend came back from CCC, he gave me a few stickers. Also my wife got me a wonderful giant 'root' sticker for my birthday last year.
There is more than enough space for stickers which I hope to amass from FOSDEM later in the Month.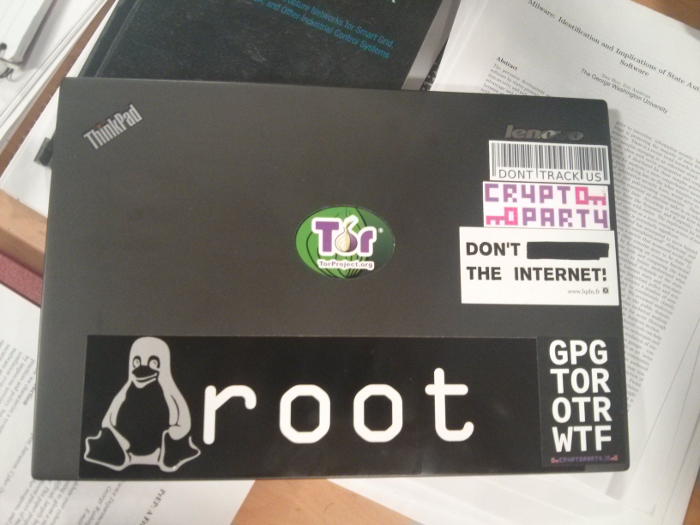 Click to get more pixels
9 Jan 2016