How to copy a DVD
This artical will show you how too copy a DVD. you will require a blank DVD, DVD Shrink to rip the DVD data to your hard drive and imgBurn to burn the data to a blank DVD.
Step One
Open DVD Shrink and click on "Open Disc" select the drive with the DVD in and click "ok".
Step Two
Click on the "BackUp!" button this will open up a window like the one below.  Change the "Select backup target:" drop down list to "ISO Image File".  Then select a place for the ISO to be created, by default it is saved in the your root of your main drive "C:/".  Then Click "ok"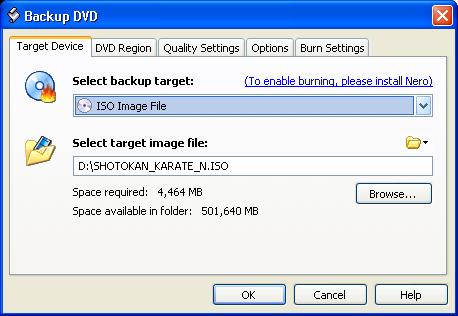 Step Three
Once the data has been decrypted load up imgBurn.  On the main screen click on "Write image file to disc" then select the ISO that you created useing DVD Shrink.
Hope this helps, any problems comment below.